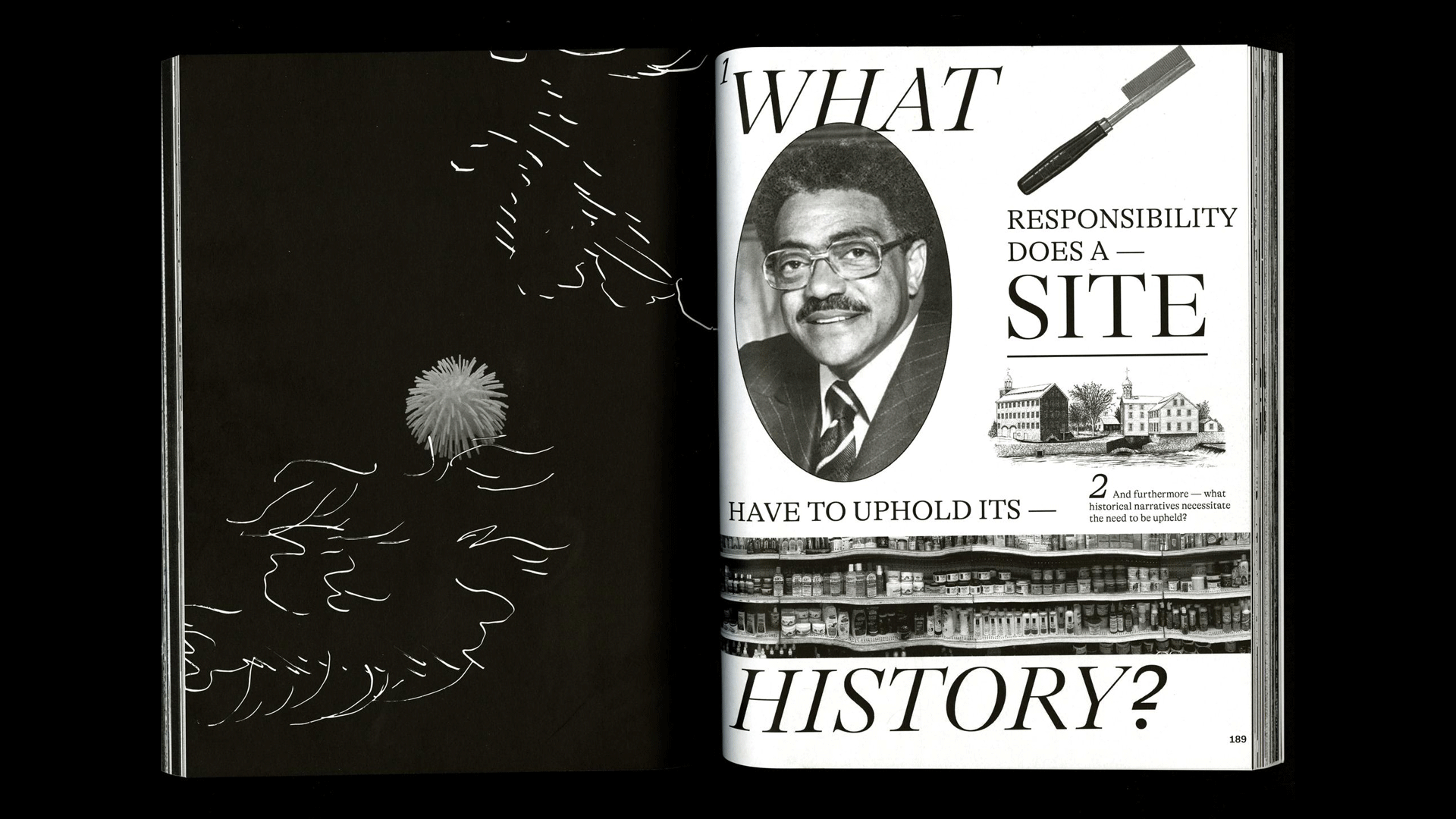 Editorial


atlas, at last (2021)

An editorial narrative created as part of a larger collaborative publication by the RISD GD MFA 23 cohort that explores place.

In September of 2021 I recalled a memory from my father about the popular periodical, The Saturday Evening Post. His parents migrated from rural Alabama to Chocolate City, also-known-as Washington D.C. to raise their two daughters and son in the "promised-land" of the north. Biweekly, my dad's childhood home would receive this magazine which was a staple in many American middle-class homes during this period. Although this publication would arrive on the doorstep of this Black home every-other-week, the magazine was infamously known for objecting to feature images of Black bodies on their pages.

This recollection became the springboard for a 16-page visual essay questioning particular places (spaces) and their responsibilities to uphold varied histories that have occurred there. Throughout this work, places (spaces) within Providence, Rhode Island are called into question — such as a residential home in an affluent part of the city which was once listed as a beauty parlor in the 1959 Green Book (the year my Father was born). Slater Mill — the first water-powered mill in the United States credited with the dawn of the American Industrial revolution — and the mill's lucid tellings of its complicity in the American slave trade. And lastly — a local beauty supply store that sits on a long stretch of road between these two locales that houses objects that have only been met by Black bodies — hair creams, hair greases, hair tresses and hair tools all siloed into a space not generally visited by the larger world.