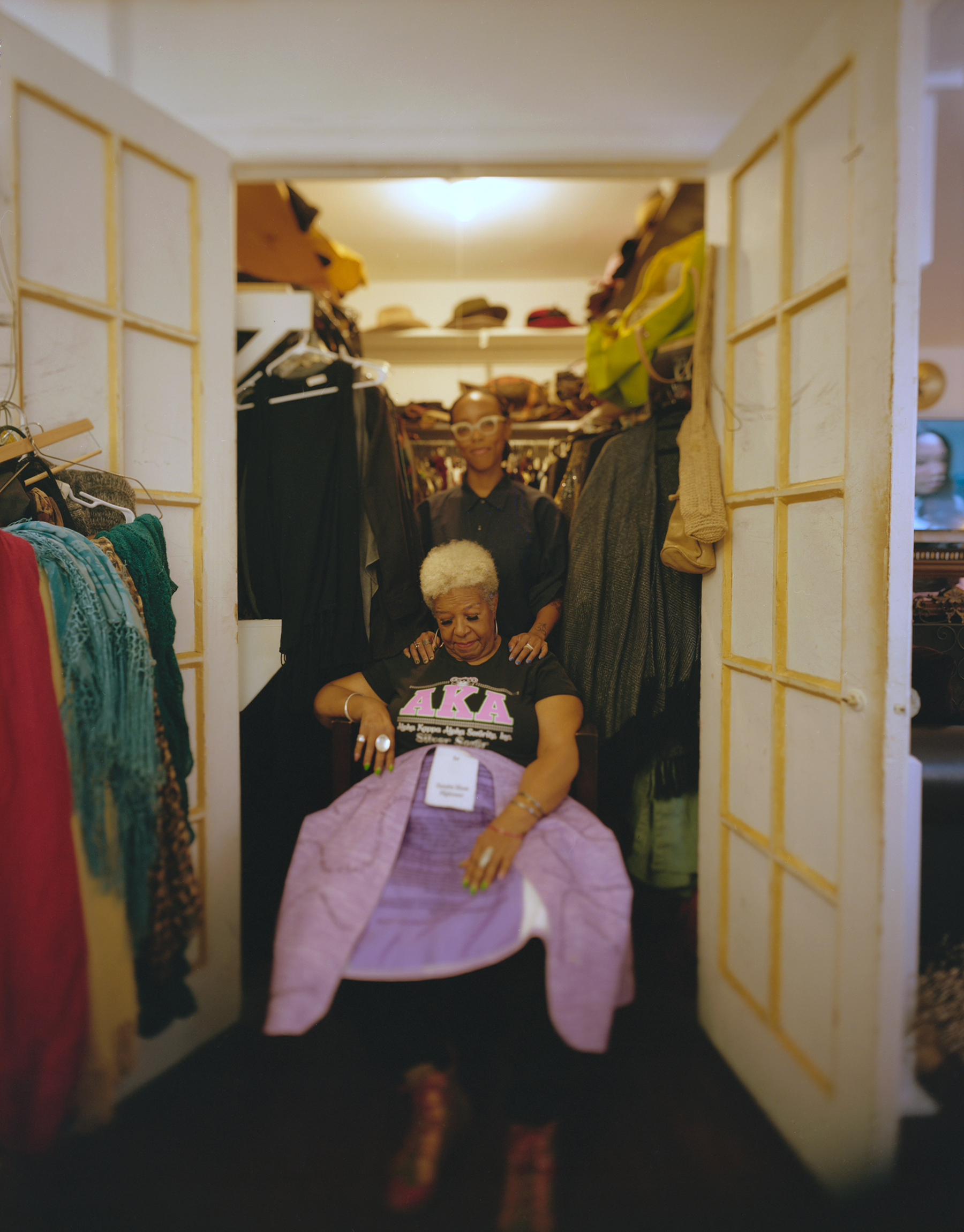 Textile, Audio & Photo Series



found myself in my
grandmother's closet (2023)

"Found myself in my grandmother's closet."

I wrote this in 2010 as part of a creative workshop my junior year of highschool. At 8am our teacher (shoutout to one of my favs, Ms. Opurt) gave us the prompt to write a six-word memoir — the concept being that this distilled seed of a story could become the impulsion for a larger narrative yet to be realized. Although I do not remember the explicits of what followed this assignment, the output itself has imminently stayed with me since — with me now realizing a decade and some change later that this sentiment is a foundational layer in my practice, research and motivation for making.

The connections between ways of dress, cultural significance and societal assumption is nothing new — especially when considering the ways in which dress influences ideas around respectability, ritual and heritage within various Black American lives.

The beginning to an continuing series made in collaboration with Rey Londres, Found Myself In My Grandmother's profiles the narratives of family members around one question:


What's a memory you have with one clothing item that is or once was in your closet?"

This question is aimed to explore the complexities of Black experiences post the Great Migration, while uplifting stories of the spectacularly ordinary.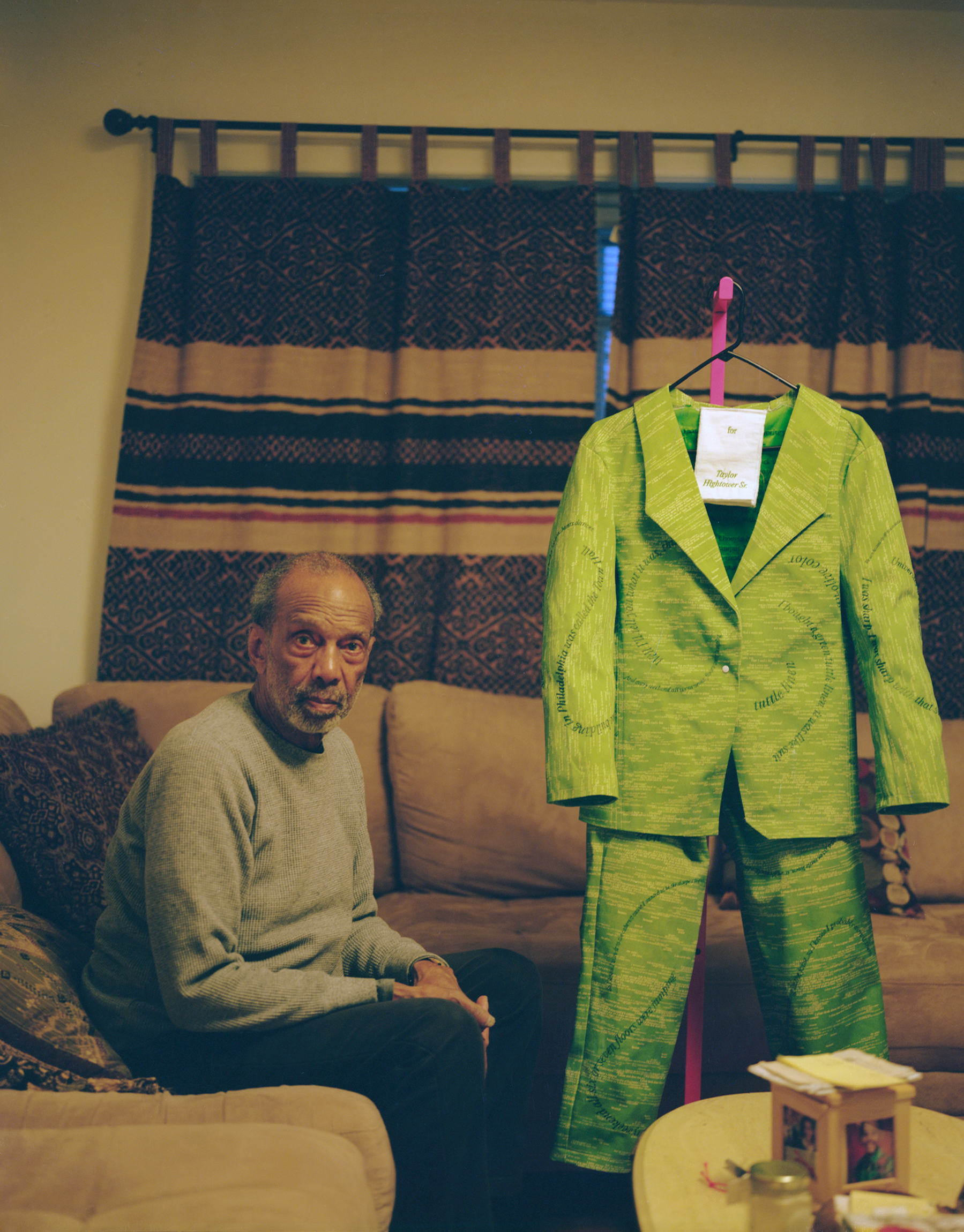 Interviews with family were conducted, recorded, then interpreted to to create a new version of the garment as described in each person's account. Each story was transcribed onto the surface of each garment, with the entirety of the stories being housed on the inside.





The first phase of this project took Rey and I to Philadelphia, Pennsylvania — the home of my grandmother, Sandra Moon Hightower my grandfather, Taylor Hightower Jr. & my uncle, Taylor Hightower III.

And resulted in three wares:
"A dress made for a first date"
"A sharp linen suit"
& "a pretty cool tour jacket"


The garments themselves are made of cotton twill — a structured woven fabric that utilizes a diagonal weave pattern to preserve its integrity. Both sides of my family have traceable roots to the American south, paternally in Alabama and maternally in Georgia — states part of the cotton belt and that has had a long fraught history with the cash crop through the 20th century. The cotton twill was digitally printed to typographically visualize the transcribed narratives of each individual, resulting in a re-interpretation of their memory into a fully-realized garment. The surface pattern of each garment was created using processing and inputting strings of text that then generated a typographic pattern. Larger-scale embroidery is then layered on top featuring various pull quotes from the conversations.


Thank You To
Sandra Olivia Moon Hightower
Taylor Hightower Jr.
Taylor Hightower III

Photography by Rey Londres
Documentation by Dougal Henken