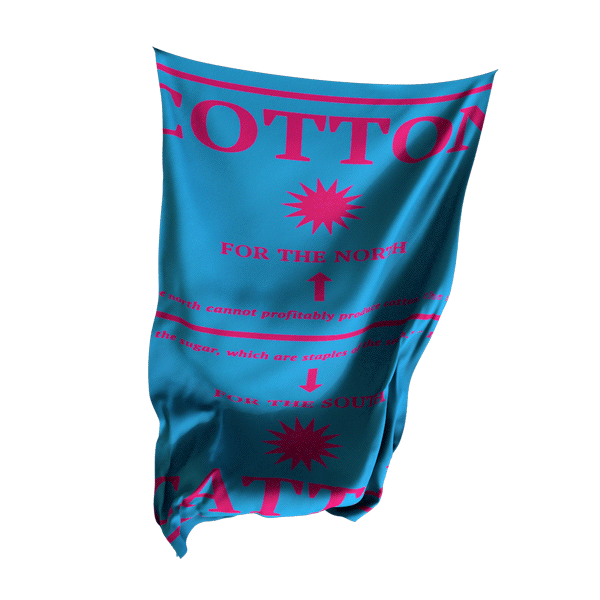 yesterday, today

A public installation intended to explore, question and respond to the north and south's historical relationships to the slave trade and the pervasive examples in which binary ideals of place proceed to exist within the contemporary landscape of RI.

The project began in response to a book of bound pamphlets found within the PPL Special Collections featuring publications produced during the Civil War that were distributed by both abolitionist and pro-slavery groups within the Union States.

In a similar format as the bound pamphlets, this project represents this two-sided argument in the format of ten large-scale nylon flags that are displayed in a processional style within the Chase Center Staircase that connect Benefit Street to North Main — a through-way to the fraught locale of Market Square.